Home conditions for animals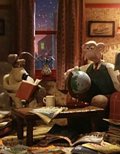 Our employees can keep your pet in home conditions. The service is special because we don't take a group of dogs like other companies. There could be not more than two dogs in one flat. (yours and a dog of our employee). We can also take care about cats, other animals.
The hotel for animals
Not long time ago we finished the building of the hotel. There are rooms for dogs as well as for other animals. It is made from ecological material and equipped according to all standards of a dogs room. The hotel for cats is also placed in our hotel. We are situated only in 2 km from MKAD. Our hotel can arrange a delivery of your pet to our place.
Walking with dogs in Moscow and Moscow region
We offer you a special service - Walking with dogs in Moscow and Moscow region. If you have difficulties in walking with your dog yourself, we would be glad to do that. The walking includes also training elements for a dog, special games. Walking with dogs became a popular type of business in many countries of the world. This business just started growing in Russia, but it already has its permanent customers. It is important for our job, the age, temper and the type of dog. We can care about one or a group of dogs, adult dog or puppy.
Dogs nannies
If your pet needs additional attention during the whole day, this service will be the best for your situation. The nanny will spend a necessary quantity of time with your pet, will walk , train , feed and able to provide a medical help if needed.
Training of the dogs
Our kinologs can train your pet and correct its behavior. It can be training with different levels of difficulty- puppy training( schutzhund), training of service dogs (german Sheppard, kawkaz dogs, middleeaster dogs), IPO, training of decorative dogs, freestyle, circus training, freesbi, raising sport. We have our local for training.
Addresses
Our hotels for dogs are in several kilometers from MKAD.
Hotel for animals, ЮВАО
140093, Dzerzhinsky, the Moscow region, street Wood, д. 38, stable territory
Hotel for animals, САО
127204, Moscow, settlement Northern, Northern 1st line, д. 31, p. 1, in the Hlebnikovsky forest park
Tel: +7 (499) 409-9179
Site: http://www.walkservice.ru